Subcontractors & Vendors
SRV Construction performs the majority of our work as a General Contractor. Our relationships with reputable 
subcontractors
 and 
vendors
 allow for successful project completion. To facilitate subcontractor and vendor access to drawings and bid specs, we now offer access to our FTP Site. Drawings and bid specifications are available for download as PDFs.
To access our FTP Site, you will need login credentials (User Name and Password). To request the required login credentials, please click on the following link, and provide the required information (name, company, phone number, email address):
After you receive your login credentials, please follow the instructions.
FTP Site Access Instructions
Click on the image below to access the FTP Site. When requested, please provide your login credentials:
Select the set of project drawings or bid specs you would like to view and download from the Root Directory.
From the selected sub-directory, choose the PDF document(s) you want to download from the master list of drawings and specs available for that project.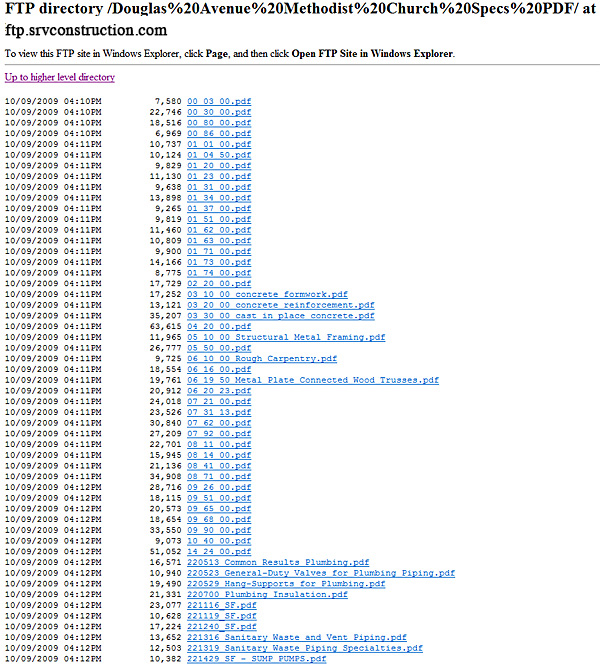 Some of the PDF documents are very large. Please be patient.